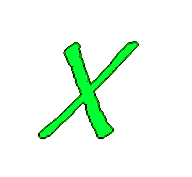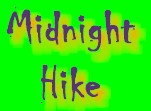 The next activity we did was a Midnight hike and Sleepover.
We left the den at 10pm after playing some games to warm up.
With a large leader team we headed up towards the front entrance of Larch Hill (CSI's National Camping ground). We then hiked up to the back of Larch Hill and played some widegames in the dark... various games of On the Beach which encouraged stealth and speed and then everyone decided to try and jump on Frankie and roll him down the hill!(They didnt succeed!) We then hiked off home.
But that wasnt the end of the nights crazyness, oh no!
Back at the den there were TVs,DVD players and computer consoles setup! The girls claimed the larger room as their own and a battle between the boys and girls room raged during the night, although the lads were easily appeased with excessive amounts of Fifa on the playstation 2! The girls on the other hand were more content with Skipping! Yes, they went into the hall and skipped until all hours! Half of the leader team had fallen asleep by 3am, but 2 or 3 leaders were left to wander up the stairs like zombies. Then there was 1 leader...yup, Frankie got about 10 minutes of sleep between 6.50 and 7.00 am until he was woke up and asked for food! (geeeeezzzz!, cant a guy catch some Z's?!)
In the end everyone had a good time and headed off home.
The leaders slept for a week or 3.
No Pictures available