Heres the leader team lineup for before summer 2003. Expect to see an influx of post Leaving Cert people in August!
Rob and Frankie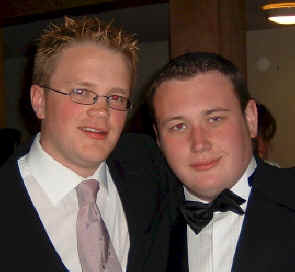 Rob is the Section Leader, but due to huge demands from work hes only around the occasional time.Hes come right up through the scouting ranks and was a former scout leader of TNS. Filling his shoes as Section Leader is Frankie, whos another veteran scouter with 13 years of service under his belt. This is Frankie's first year as a fully fledged leader and its been a case of being thrown in at the deep end, but he loves it!
(The reason they look so swanky is cause this pic was taken at this years Trinity Ball. No, we dont go to scout meetings in tuxedos...although...)
Contact Frankie
Mark McCormack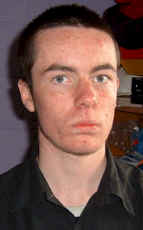 Mark was actually originally signed on as a senior patrol leader, but because of the lack of leaders available (Exams and work sucked up huge amounts of leaders this year!) Mark quickly became the SPL/ASL and he's done an excellent job. He's especially skilled at hammering home the TNSX message, that we do everything to the XTREME!
Just wait until he shows you the new inspection drill hes come up with!

Paddy Moore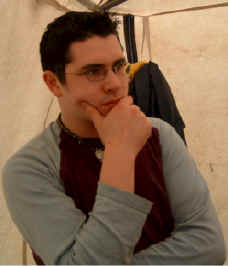 Paddy is another long serving Ballinteer member. Hes currently the TNSW Cub Leader. He helps out whenever he can, but at the moment hes finishing his final year of Engineering in Trinity, so hes reallly busy!
Garrett Flynn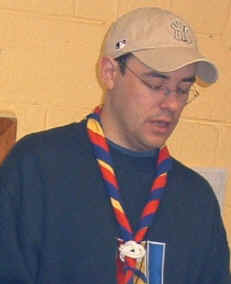 Garrett is currently the Venturer Leader and in charge of the National Marketing team for CSI.
He is one of the founding members of TNS and has built up 115th Ballinteer over the past few years.
Oh and he also showed the TNSX shield team how to cook the delightful meal which won them the cookery shield!